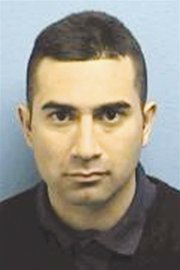 Level III sex offender Kenneth Christopher Martinez has moved to the Grandview area, according to the Yakima County Sheriff's office.
The 31-year-old male was convicted of child molestation in the first degree on Oct. 11, 1996, sexual abuse in the first degree on Dec. 1, 1996 and rape in the third degree on March 4, 2008.
Martinez has moved to the 200 block of Ash Street in Grandview.
The sheriff's office emphasizes that Martinez has served the sentence for his crime as imposed by the courts and is not wanted by law enforcement at this time. He is required to let the Yakima County Sherriff's office know in which area he resides.
For a full list of sex offenders who reside in Yakima County visit http://www.yakimacounty.us/sheriff/soffenders.htm.