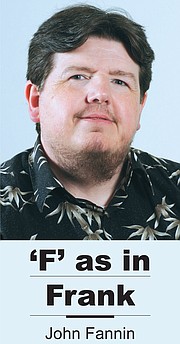 Last fall the city of Sunnyside commissioned a $50,000 review of police department operations.
Given the huge overtime expenses the department has incurred while adding on more staff, a review probably isn't a bad idea during these difficult financial times.
Add to that the fact last year a former police clerk was sentenced for embezzling more than $11,000 from the department and a review sound likes an even better idea.
We were supposed to see the report by the end of November. That was almost two months ago and there's still no sign of the $50,000 review.
I think there's even more impetus for the report now, learning of an issue regarding a local business that was allegedly the victim of embezzlement to the tune of $180,000. Despite being fully staffed, the Sunnyside Police Department turned the investigation of this crime over to the Yakima County Sheriff's office.
That's for a crime committed in Sunnyside!
How many other investigations of crime in Sunnyside are we turning over to an outside law enforcement agency that already has a full plate?
I don't know...but maybe the report will help shed some light.
So...where's the report?