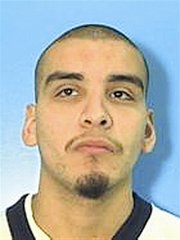 Fans of high school boys basketball are invited to turn out this coming Wednesday for a series of four games, to be held at Sunnyside's Harrison Middle School gym.
A team from Utah, the 5A Lehi High School Pioneer boys hoop squad, will take on four high school teams from Sunnyside, Grandview and Mabton.
The touring team from Lehi, a community of about 47,000 people, consists of 14 players, who on Wednesday will separate into two, seven-man teams.
The first of the seven-man teams from Lehi will open the action against a combination of varsity and junior varsity players from Mabton. That game is slated for 4 p.m. The same Lehi crew will play the Sunnyside High School JV at 7 p.m.
Lehi's second seven-man team will take to the court at 5:30 and 8:30 p.m. The earlier of those two games will pit the visitors against a varsity/junior varsity squad from Grandview High School. The final game of the night for Lehi will be against Sunnyside High School's varsity.
Admission to all four games this coming Wednesday is set at $3 for adults and $2 for children.
"It's pretty affordable for anyone who considers themselves a basketball junkie and wants to take in a night of some pretty good basketball," said Sunnyside boys basketball program spokesman Ron Rutz.