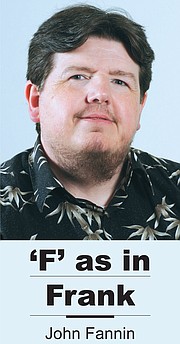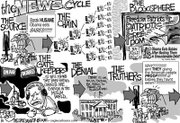 Perhaps you remember the old Sunday School children's song that went something like "oh be careful little eyes what you see, little mouth what you say..."
I was reminded of that song last week upon learning that a judge is requiring the Spokesman-Review newspaper in Spokane to reveal the identity of someone who posted anonymously on one of its online blogs.
The identity was sought by a Kootenai County, Idaho, GOP chairwoman who claimed the post was libelous in accusing her of theft and wanted to file suit.
A district court judge agreed in requiring the newspaper to turn over the name of the person who posted the contentious item.
I don't know if the Spokane paper is going to appeal this decision.
But I do know that this issue tucked away on the Washington-Idaho border is a wake-up call for those who blog or post on media sites, including the Daily Sun News.
Apparently, lobbing allegations and sarcasm under an online pseudonym isn't free speech.
Far from free, potentially, if a precedent is established for identifying someone who posts so you can take them to court.
The "oh be careful" song I learned as a child applied to being careful what we say, where we go, what we do.
Guess it needs to be updated for the 21st century to include oh be careful little fingers what you post!
More like this story