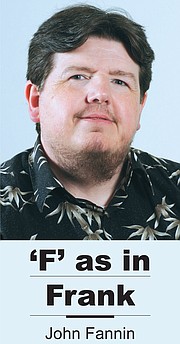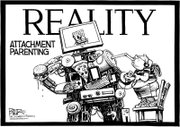 "There's nothing to do!" That's the theme you hear at most public meetings about solving issues of gangs and other youth crimes.
There is something to do, plenty to do, actually. There are swimming pools in Sunnyside and Grandview, libraries in both places with plenty to choose from.
Both cities have community centers with programs for kids and families.
That's not to mention youth baseball, basketball and other team sport activities. There's a skate park, too.
There are even free meals for kids during the summer, for crying out loud.
The issue has been on my mind since I read a survey assessment of criminal gangs in Yakima County.
Community leaders said the number one thing that needs to be done to stem the tide is more parental involvement, while everyday community folks said there needs to be more recreation programs. Parental involvement wasn't even among the responses listed by community members.
That strikes me as a pretty big gulf between what our movers and shakers are saying and what community members actually think.
So, on this Friday before Father's Day, how do we get more parental involvement...more awareness that parents have a part to play in the lives of their children?
One way to start is to make sure there are everyday, regular parents on the new committee Sunnyside is forming to address the gang issue.
Kudos to Councilman Jim Restucci for considering any and all who want to sign-up for the committee.
Hopefully there will be some moms and dads who take advantage of the opportunity.
Another thing we can do is speak some truth to each other. All it takes is one person - one parent, one child - to tell another there is something to do in this community instead of hearing and repeating the same excuses.
Better yet, take accountability and create something for kids to do. Take your kids to the rose garden in Grandview, a farmer's market, a barbecue in one of Sunnyside's parks.
Yes, there is something to do this summer in Sunnyside, Grandview and the Lower Valley.
Just do it.