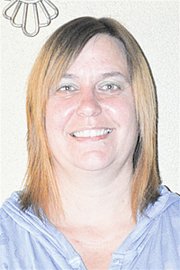 GRANDVIEW - The travel consultant business seems to be making a comeback, and Mona Bussert is ready to take advantage of the trend.
The independent travel consultant is working out of her home in the Lower Valley to serve those who need help planning a trip. Her goal is to work with her customer's needs, helping them plan a fantastic trip within their budget.
"I've always enjoyed doing it," Bussert said of being a travel agent. She had been working in the travel industry since 1991, but several years ago she took a break to have her son. During her time off, the increasing popularity of internet travel sites gave people a cheaper alternative.
But Bussert said people are turning away from the frustrations of the internet to get back the personal touch.
"Travel consulting is becoming popular again," she said.
For the moment, Bussert is working out of her home in Grandview. She said she'll meet with clients where they feel comfortable, including in their own homes.
Bussert is a full-service travel agent in association with Elite Travel and Associates in Kennewick. She can offer package deals or custom plan a trip.
"I can take care of it all," she said.
At the moment she has no set hours. She said people can call at 509-439-9027 or email her at mona@elitetravelassociates.com to set up an appointment.
"I like helping people plan trips," Bussert said. "And hearing about it when they come back."