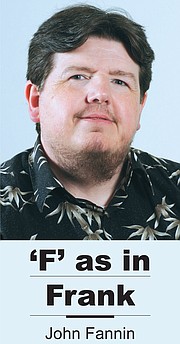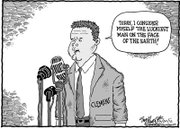 Many times I've thought I should go see the Yakima Bears minor league baseball team play.
I've thought about it, but never got around to it.
Guess I'll need to this summer as apparently the team is headed to Oregon next season.
While I understand the team's desire for a bigger venue, it's sad to see the Bears leave after having played here each season since 1990 - a run of more than 20 consecutive seasons.
According to the Bears' website, the last time Yakima's team left was in 1967...and it took 23 years to get a team back here.
Hopefully, it won't take so long this time around.
With the local economy still in the doldrums and subpar condition of the county's stadium compared to greener pastures elsewhere, it might be awhile - if ever - before a professional nine takes the field again in Yakima.
That would be sad for the area and for a generation(s) that would be without pro ball in the Yakima Valley.
We here in the Lower Valley still have the ability to catch pro ball in the Tri-Cities...but it won't be the same.
But at least we have that option.
The same wasn't true for Coos Bay, Ore., where my family lived in the 1970s after moving from Ohio. The Coos Bay-North Bend A's were an affiliate of the Oakland A's - then a major league baseball powerhouse and three-time world champion.
The Coos Bay-North Bend squad ended up leaving about the time we were arriving, so I never got the chance to see the local A's go at it.
When the A's left the nearest pro ball club was more than two hours away in Eugene.
So after bidding adieu to the A's and - soon - bye bye to the Bears, my bucket list for this summer is to see Yakima's team in action...before they belong to someone else.