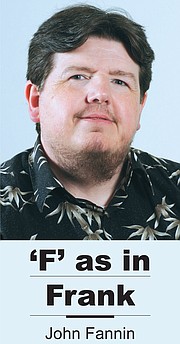 We found Grace - actually Gracie - this past Sunday.
Joni found her on our doorstep without a home, without a name and - judging by her scrawny appearance - without consistent sustenance.
There were only two things we knew for sure: this puppy had the biggest ears - they dwarfed her little punkin' head - and with one dog already in the house there was no way we could take in another.
So Joni went around the neighborhood to see if anyone was missing the pup. Turned out the answer was no.
She gave it some food and water and a hug. For the moment we had become puppy caretakers.
That's when everything changed.
Just then Joni started chatting with someone visiting a neighbor. That led to the out-of-town visitor from the Westside asking to adopt the dog on a trial basis.
Joni gave her an old laundry basket and blanket that we used as the dog's makeshift bed.
After the visitor and pup went back to the neighbor's house, Joni and I prayed this arrangement would work out for both the dog and the new owner.
The next day, the out-of-town visitor was back at our front door.
For a moment I wondered if she was returning the dog.
Not to worry, she was simply returning the basket and blanket.
Turned out she had been wanting a new pet ever since her previous one passed away. She and the puppy had become fast friends.
When she found out Joni and I prayed about the situation, she named her new friend Gracie.
She was so enamored with Gracie that she had already bought a leash and other supplies for the return trip home over the mountains yesterday.
Not all stray animals find happy endings. To be sure, most do not.
But on this one day, one person - my wife - made a difference in both the lives of a small animal and a person seeking a pet for her home.
I'm so proud of Joni for going the extra mile - door to door - in trying to find a home for Gracie.
Most of all I'm just happy that grace came to our door in the form of Gracie and one thrilled pet owner.