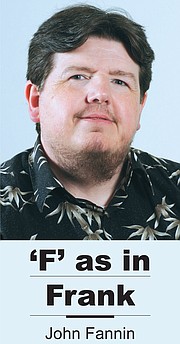 I hate to admit it...but Chief Justice John Roberts and company did the right thing yesterday in upholding the Affordable Care Act.
Personally, I like the notion that people be held accountable for insuring themselves and their families.
It's the law that folks have to insure themselves to own and operate a vehicle, so why not apply that to the most important asset of all - our health? That's especially true when there are so many options...including policies that cost less and essentially cover emergency situations. Not perfect, to be sure, but it's at least some coverage to defray health care costs.
It especially hits home to our pocket book when every month we pay Joni's health insurance premium...then see medical providers try to nickel and dime us because so many others aren't insuring themselves and forcing society to make up the difference.
That's not to say I favor elements of the Affordable Care Act that some say includes "death panels" and government-funded abortions.
If folks are right about those aspects of Obamacare it makes the legislation especially abhorrent.
But that wasn't the question for the Supremes on Thursday. The issue facing them involved whether the legislation was constitutional.
Yes, it passed along party lines and was reportedly pushed through without many members of Congress having even read the entire scope of Obamacare.
Does that make it unethical? Maybe.
Unconstitutional? Apparently not.
As Roberts noted in the majority opinion, "Members of this court are vested with the authority to interpret the law; we possess neither the expertise nor the prerogative to make policy judgments."
I like the fact he added that if the public doesn't like legislation it can always throw elected officials out of office.
"It is not our job to protect the people from the consequences of their political choices," he said.
In other words, voters' remorse isn't a good enough reason to overturn an act of Congress.
Judging by the rapid response on so many fronts yesterday morning, it seems Obamacare is about as unpopular an act as there's ever been.
Fine, then the public has the right this November to repeal it by voting Obama and Democrats out of office.
The Supreme Court action yesterday should not have opponents wringing their hands...instead it should galvanize them to make the change they want to see.