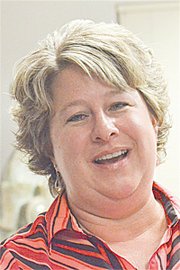 The staff, students and parents at two of Sunnyside's elementary schools will see some changes in the leadership this coming 2012-13 school year.
At Thursday's Sunnyside School Board meeting it was announced that Chief Kamiakin Elementary School Principal Julie Schmick has requested a leave of absence.
Kathy Tramel of the school's improvement team said her team had to mobilize quickly to decide how to address the need for a new principal.
The news, she said, was given to the team earlier this week and the team met with Sunnyside Schools Superintendent Dr. Rick Cole this past Tuesday to discuss the matter.
Tramel said there were a few options, including filling the vacancy from within the ranks of leadership present in the district or opening the principal position to outside candidates.
At Tuesday's meeting, the school improvement team decided to interview two potential candidates already working in the school district, one of whom was serving as vice principal at Pioneer Elementary School, Kimberly Frank.
The interviews, Tramel said, took place this past Wednesday.
"We feel confident Kim Frank would provide strong leadership and work with the leadership in place at Chief Kamiakin," she said.
Tramel said it was decided the new principal should be hired from within the school district because of time constraints.
She said the improvement team felt someone who is already familiar with the systems in place in the Sunnyside schools would be able to make a smoother transition.
"We decided this was the best choice because the learning curve wouldn't be as hard to overcome," said Tramel.
She also noted the importance of making the decision quickly because Chief Kamiakin's vice principal has chosen to work in West Valley.
The Sunnyside School Board, having already considered the hiring of Frank during an executive session, approved the decision by a 5-0 vote.
She will begin serving in her new capacity beginning this coming Sunday, July 1.