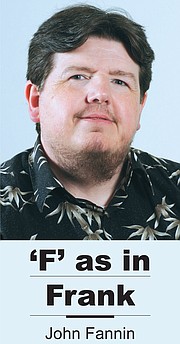 I'm glad the Sunnyside City Council approved an ordinance to be civil to one another during council meetings.
It's a great re-affirmation of Robert's Rules of Order.
Now there's just one other item I would like to see, or hear actually, and that is for council members to speak clearly into their microphones during the meetings.
There's been plenty of drama at recent Sunnyside City Council meetings, and I've been attempting to listen to the sessions later here at the office on the city's website.
The only problem is that it's difficult to hear what is being said. Whether it's speaking too far away from the microphone or speaking in lower tones, it's not easy to pick up everything that's being said.
The work schedule doesn't make it possible for me to go to many meetings, so I rely on the recorded system the city offers.
It's a great system and one that is unique here among Lower Valley municipalities. I applaud the city for having the foresight to install and maintain the recording system.
Now all we need is for council members to not only speak their minds in a civil manner, but to do so in such a way that their voice can be heard over the computer airwaves.
We, the people, are listening.