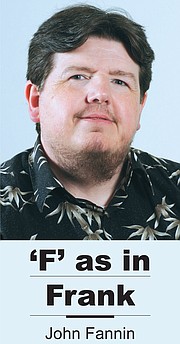 In little more than a week Sunnyside Police Chief Ed Radder will retire after more than 30 years with the department.
By all accounts Chief Radder has been good for Sunnyside, whether it be community outreach efforts with the Sunnyside Chamber of Commerce or Sunnyside's Promise.
But the department he oversees has had its share of issues - ranging from out-of-control overtime to patrol officers having to investigate major crimes such as sexual assault on their own - as the MGT study illustrated earlier this year.
When Radder leaves the department at the end of this month, the city will need to hire a new chief, or at the very least an interim chief.
Understandably, the temptation is to look inside first for a quick hire, to promote someone within the Sunnyside police ranks.
But with the issues raised recently, the city might be better off filling the police chief chair - at least on an interim basis - with someone from outside the local police department.
A new set of eyes, a new perspective, might do the police force and the city some good.
The situation reminds me of that faced by the Sunnyside School District a few years ago.
Because of poor graduation rates and test scores, the district had to replace its high school principal in order to receive grant funding for the changes needed.
The district wisely looked outside of its own staff and brought in Dr. Chuck Salina for a two-year stint. The turn-around at SHS has been remarkable since, with graduation rates and accountability within the school halls much improved.
It sets the high school up for success, as whoever replaces Salina will hopefully sustain the momentum.
I think, I know, a similar turnaround in perspective is possible for the Sunnyside Police Department...and looking from the outside in for Radder's successor could be a step in that direction.