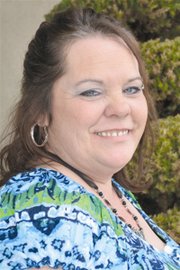 Connie Schei was raised in Sunnyside, but moved away for a while.
Now, she's back and offering a service some in the Lower Yakima Valley say has been needed for years.
Schei is offering services for people looking for loving homes for animals they cannot keep. The agency she operates is "Pet Adoption Services."
She said it is a company she has operated for approximately three years. The service has been operated in Moses Lake, but with her recent move back to the Lower Valley, she is operating a second location from her home.
Her sister still lives in Moses Lake and will continue to operate the business there.
"I just began making contacts locally," said Schei, stating her goal is to offer her services for the purpose of helping find loving homes for animals that are in need.
"I am looking for local foster homes, but the ideal situation is to have the current owners continue to care for the animals until they can be placed," she said.
The reason Schei believes in such an arrangement is to alleviate the stress on the animal, as well as the owners.
"I have had owners who have difficulty parting with their animals. They don't always want to give their animals away, but need to for a variety of reasons and it eases their worries if they know the animal is cared for until a forever home can be found," she said.
Shei said she doesn't operate a shelter because she believes a home environment is better for the animals.
"I help people find homes for their pets," she said, stating she has contacted local veterinarian offices as well as other businesses to let the community know about her services.
"I understand the need to find good, loving homes for animals...I have worked in or around rescue services for about 12 years," Schei said.
With that experience, she has developed a number of contacts throughout the state. If she cannot find a home for an animal locally, she will contact those whom she knows to help find a placement for the animal.
"The need for a service like mine is everywhere," said Schei.
She said she will also help those looking for a pet find one. "They can call me, let me know what they are looking for and I will alert them if I find a pet that meets their needs."
Schei said she charges a small adoption fee for adoptions and requires the new owners to spay or neuter their furry pals. Those seeking to place an animal are not assessed a fee.
"I will do whatever is in my power to find pets a safe place to live," she said.
To contact Pet Adoption Services, call 509-760-2635 or email petadoptions@live.com.