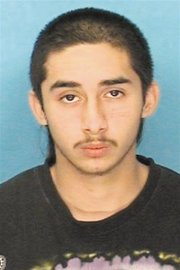 Sunnyside police are seeking information leading to the whereabouts of 17-year-old Raymundo Casares.
He is wanted in connection with the shooting incident that led to the death of 18-year-old Francisco Bautista last Wednesday at South Hill Park.
Last Friday, after further investigation, police say they received information that leads them to believe Casares is a fourth subject involved in the homicide.
Anyone with information regarding the case or the whereabouts of Casares is urged to call the Sunnyside Police Department at 836-6200.