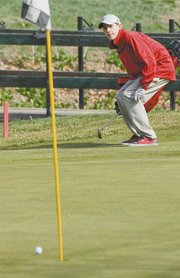 Because of the extremely large turnout of youngsters for the spring basketball program operated by Sunnyside's Promise at the Sunnyside Community Center, the action on the court has been delayed a week.
The first team practices of the season were to have got underway yesterday (Monday). Instead, practice sessions will begin next Monday, April 2.
That, in turn, will push back the first games of the spring season to Saturday, April 14.
Sunnyside's Promise spokesman Lisa Fairbairn said more than 400 youngsters, ages 5 to 12, signed up to participate in the spring hoop program, about 150 more youths than participated in the last basketball program conducted at the community center.
Fairbairn said organizers need an additional week of preparation time to accommodate the large spring turnout. She also noted that additional coaches are needed.
Those who would like to volunteer their time as team coaches, or need additional information about the local program, can contact Edgar Mendez (509-643-4262).