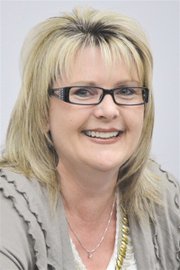 LAKE CHELAN - It was recently announced that Grandview City Clerk Anita Palacios was named the recipient of the Washington Municipal Clerks Association President's Award of Distinction.
The announcement came earlier this month during the organization's annual conference in Lake Chelan.
Palacios was nominated by Grandview City Administrator and Public Works Director Cus Arteaga.
At last night's city council meeting he said, "Anita helps me stay on top of things...I really appreciate the support she gives me."
Washington Municipal Clerks Association President Treva Percival said, "Palacios was recognized for her ability to improve efficiencies and create a positive work environment."
Percival also recognized Palacios' willingness to accept or take on tasks as necessary with staffing reductions.
Palacios has been a member of the clerks association for nearly two decades and is active in her community.
She is a Rotarian and has served the Grandview club as secretary for 10 years.
Nominations for the award presented to Palacios are open to more than 300 clerks across Washington state.
Palacios said, "It's a privilege to work for the city of Grandview."