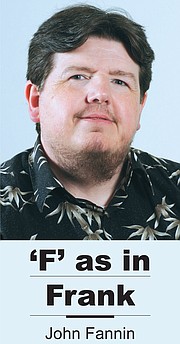 In Grandview they were relaying for life. In Sunnyside they were transforming homes. In Mabton they were bringing a city park to life.
Besides that, folks pulled together in Sunnyside for a softball fundraiser and to wrap up a youth hoops league that served 400 children.
All of that - and there was probably more - happened this past weekend!
It was a weekend to be proud of the Lower Valley and in calling this our home.
Pulling together not only makes us feel good about our community...but impresses visitors as well.
One person I spoke with on Saturday from out of town said visits to this area in the past have been discouraging at times in seeing the economic hardships and general downturn.
She was smiling on this trip, though, in observing how volunteers from the community were pulling together to help out one another.
There were lots of smiles last weekend and pats on the back all around for the hundreds of people who gave of their own time and money to make a difference.
We may not always see eye to eye as a community here in the Lower Valley and the news may not always be rosy...but last weekend was a reminder that we are on the same team.