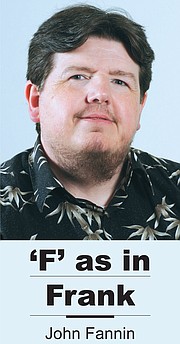 Lost in the election hubbub on Tuesday was the fact that for the first time a majority of voters in Puerto Rico said they'd like to become the 51st U.S. state.
It was a non-binding referendum, but it was the first time a statehood proposal met with approval in Puerto Rico, which is currently a commonwealth.
Perhaps it's time to think about forming the 51st or 52nd state - depending on what happens in Puerto Rico - right here in Eastern Washington.
I began mulling it Tuesday night after watching returns that more than ever reflected the divide in priorities and philosophy between east and west.
There have been plenty of times in the past when the political will of Eastern Washington was tossed out by one or two counties west of the Cascades, but this week proved the divide might be sharper than ever.
We apparently are going to have Democrats for attorney general and governor, for example, who are so "out there" that most of the major media outlets - even liberal ones - refused to endorse them.
The only thing I can figure is that people in King and Pierce counties saw the (D) by those names and voted blindly for them based on party affiliation.
Granted, plenty of folks here in Eastern Washington "vote the party," but I couldn't help but notice many candidates listed as Democrats were able to garner 40 percent of the vote or more here in this generally conservative area.
Also, there are pockets in Eastern Washington, such as Spokane, that are more progressive - not necessarily red or blue.
That tells me our region in the east may be more open-minded than Western Washington. There, places such as Seattle pride themselves on being diverse, yet by a 2-to-1 margin or more vote lock-step with the Democratic party.
Perhaps it's time to form a state in Eastern Washington - maybe call it Columbia - with the western border at Snoqualmie Pass.
It might sound like a crazy idea, but it's been a point of discussion in this state for more than a century and as recently as 2005, following the controversial results of the 2004 governor's race.
Yes, it would be an uphill climb - requiring approval from the Washington state legislature and Congress.
But maybe we could follow Puerto Rico's example and at least hold a non-binding referendum to test the waters.
If the measure failed, then we'd know the idea didn't have traction.
If approved it could send a message to Olympia that there is political will for Columbia to exist.
And that would leave us in a better state - whether it be a more representative Washington or our new Columbia.