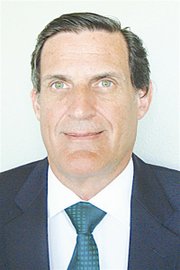 Dr. David Shoemaker has joined Sunnyside Community Hospital and will specialize in spine pain management, varicose vein treatments, ultrasound guided biopsies, CT guided biopsies and stereotactic breast biopsies.
He will also work closely with renal dialysis patients to help support their dialysis lines and assist in establishing PICC lines and Central lines.
Shoemaker recently completed extensive training in vascular and interventional radiology at Columbia University and Weill Cornell Medical College along with a fellowship at Columbia University Medical Center in New York.
He comes to Sunnyside from a private practice at Rockledge Radiology Associates in Rockledge, Fla.
Shoemaker will be seeing patients in the Specialty Center Surgical Group offices behind Sunnyside Community Hospital.