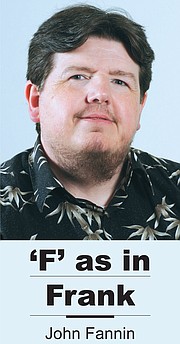 Sunnyside is moving forward with hiring a new police chief. There are candidates to interview and backgrounds to vett.
While it's good to see the city moving forward, I'm a bit nervous that the person responsible for hiring the new chief serves Sunnyside on an interim basis.
I'm talking, of course, about Interim City Manager Frank Sweet. We're now eight months into Sweet's seemingly interminable tenure as interim.
With no direction on who our permanent city manager will be, we run the risk of hiring a police chief that a future city manager may not want to work with.
That's not to say Sweet won't be the permanent city manager, but there's no firm signal from council that he is anything more than an interim. At the same time, there has apparently been no desire to seek out other city manager candidates.
With his legal challenges still several months from being resolved, it could be next spring before we know if Sweet would even be desirable as a permanent fixture at city hall.
In the meantime, council has decided to move forward with hiring a new police chief.
According to state and city codes, the decision to hire and fire department heads - including the police chief - rests with the city manager, interim or otherwise.
Understandably, the city needs a police chief, someone to head the department.
Yet, we need closure on who our next city manager will be.
So one solution might be, might be, to see if Mark Ware would be willing to serve as Sunnyside's interim police chief.
Ware, Grandview's assistant police chief, is retiring soon and would be a short-term answer, someone to temporarily lend support for Sunnyside's police department.
That temporary fix could buy the city council a few months to see whether it should go with Sweet on a permanent basis or look elsewhere.
I'm not wild about the prospect of having two interims at the same time - police chief and city manager.
But the pay-off is that it ensures our next permanent city manager will have the police chief of his or her own choosing....and hopefully put an end to interims for awhile.