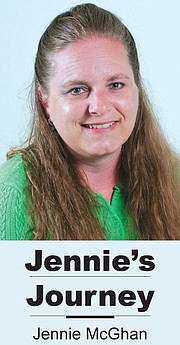 As an Amazon.com buyer the last thing I anticipate when purchasing an item is that it is going to have been something that originated from right here in the Yakima Valley.
That's because there are so many different sellers on the popular website.
To my surprise, however, I recently made a purchase that had me laughing. I purchased a used book, one that can't be found locally, and the seller was listed as a retailer in Kent. I chose the seller, knowing it doesn't take long for a shipment to cross the mountains versus the country.
When the book arrived I noticed something peculiar...it had a stamp from the Yakima Valley Regional Library. I could only guess that this book that returned to the Yakima Valley was purchased by the seller during a book sale.
That got me thinking that it seems unjust that someone from the other side of the state might be making a profit from purchasing the books at bargain-basement prices from our local non-profit organization.
This led to another thought (the wheels never quit spinning when something bothers me)...why is it that someone else profits from our library when our library could use the money?
I think the Friends of the Library could really do something here. I think the Friends of the Library could become an Amazon retailer. The used books could be sold at reasonable prices and the consumer base is much larger.
That might prevent someone else from turning a profit and it might generate more revenue for projects planned by the Friends of the Library.
If those involved in the organization are not computer-savvy, I am certain a local high school student could help. It could be turned into a senior project.
I guess my biggest issue, the niggling concern that led me down the path of many thoughts, was that the money I spent could have benefitted a local organization instead of some unknown entity on the other side of the mountains.