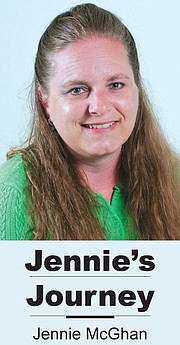 Members of the community, especially those living outside city limits, now have an avenue for sharing information regarding stray dogs and attacks on livestock.
Danise and Bob Cathel, owners of Silbury Hill Alpacas on Scoon Road, set up an online forum (sunnysidedogwatch.forumotion.com) to provide community members an opportunity to share information and ideas for preventing attacks.
The couple has said they also want to reduce the number of stray dogs in the area through the use of the forum.
It is noted on the forum that the county needs additional funding for its animal control officers and due to budget cuts is reducing its number of officers to one.
I was pleased to see there is useful information posted on the forum, including a link for licensing dogs in the county.
The Cathels have completed their homework and now it is up to other residents to support the Yakima County Sheriff's Office in catching dogs that are running loose, endangering other animals.
The Cathels have taken these steps because of several of their alpacas were attacked by a stray dog last month. They believe in being proactive, and I applaud them for taking the steps to communicate with other residents.
The family has gone a step further and is also looking for ways to support the Humane Society of Central Washington, which often takes on the burden of caring for animals without homes.
I think the Cathels are doing the responsible thing and it is our job as fellow citizens living in Yakima County to support the efforts of our neighbors.
Whether we live in town or out in the county, we can be proactive, too. We can show support by donating to the humane society and keeping an eye out for dogs running loose when traversing the country roads. Report the sightings and let the sheriff's office know where the animals are so that other owners of livestock have less to worry about.