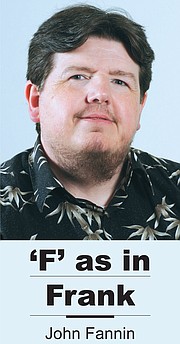 Twice in the past few years high school seniors in the Lower Valley have approached me about being a mentor for their senior projects.
Both times I happily obliged, spent time with them talking about their project and even filled out paperwork.
On both occasions, though, the seniors didn't follow through and disappeared without explanation, without contact or communication from the student or school.
So I was hesitant when a third student recently approached me about doing a job shadow for their senior project.
As a result I took more of a wait-and-see approach, asking the student to test the waters, so to speak, to make sure - in this case - sports photography was what he really wanted to do for his project.
Well, it appears the third time's a charm when it comes to my experience with senior projects as the student is off to a good start and already contributing nicely to his portfolio and even to this paper's sports coverage.
I look forward to seeing how the next few months of this project develops.
It's still early on, but this experience is shaping up to be a win-win.
Certainly for the student as he is able to meet a graduation requirement, but for me it's given a new appreciation, for sports photography.
I'm far from an expert in this field, but the project is helping me see this kind of work from a new perspective.
I'm glad I signed on as a mentor and I'm glad the third time was a charm because it's already been a positive learning experience for me.