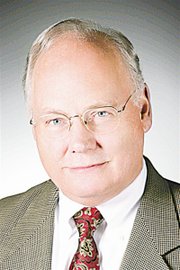 YAKIMA - Pacific Northwest University of Health Sciences named two doctors to its board of trustees recently.
Lloyd Butler, DO has returned to the board as a trustee and began his term on Oct. 1.
Butler, a founding member of the Yakima osteopathic university and a former long-time practitioner in Sunnyside, stepped off the board in 2009 to serve as the interim president of the university until his retirement on June 30. Prior to this return on the board, Dr. Butler served in a volunteer fundraising role.
Heather Phipps, DO, joined the board of trustees on July 1.
Phipps received her Doctor of Osteopathic Medicine degree from Ohio University College of Osteopathic Medicine in Athens, Ohio. Her internship was completed at Doctor's Hospital in Columbus, Ohio and residency training in orthopedic surgery at the University of Medicine and
Dentistry, New Jersey in Stratford, N.J. She is also board certified in orthopedic surgery.
She currently precepts PNWU students in her Benton Franklin Orthopedic Associates office in
Kennewick.
Phipps recently completed four years of service at Kennewick General Hospital as the chief of surgery and is a board member with the Benton Franklin County Medical Society. She also serves as a delegate on the Washington State Medical Association's House of Delegates.