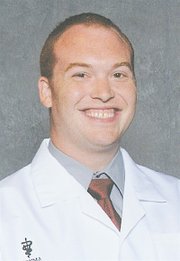 PULLMAN - Sunnyside native Jacob Brandvold is now attending veterinary school on the Washington State University campus in Pullman.
He is one of only 96 students who were accepted this fall by the WSU veterinary school.
A Sunnyside High School graduate, Brandvold completed his Bachelor of Science studies at WSU this past summer. He majored in zoology, graduating cum laude. An honors student while at WSU, Brandvold also this past summer was awarded a certificate in global competency.