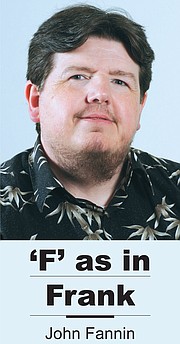 I haven't covered many court cases in my 12-plus years as a reporter, but my recent experience in a court case I'm following for the newspaper leaves me scratching my head.
The clerk's office said a hearing in the case was scheduled to start at one time, then when I showed up officials at the site casually noted that is never correct and it would be nearly 30 minutes later before the doors opened - let alone when cases would actually be heard.
The time difference was frustrating, but nothing more than an inconvenience.
That might have been a head scratcher as to why the court and clerks don't communicate on when things actually start, but what happened this week with the dismissal in a triple-murder trial in Yakima County is staggering.
Friends and family grieving the loss of three people now have to face justice-deferred because prosecutors and the sheriff's office apparently missed some steps.
Then there's the accused. If he is indeed not guilty a good bit of his time - not to mention his reputation - is gone.
A few weeks ago I wrote about the fiscal problems the county is having with its jail. I suggested a regional corrections system and since then have been delighted to hear officials are actually considering that.
In turning to the prosecutor and sheriff's offices, I really don't have suggestions or a quick-fix answer.
I suppose those in charge - Prosecutor Jim Hagarty and Sheriff Ken Irwin - could be voted out of office or recalled, but if the system is at fault I'm not sure that will help.
What might help is if county commissioners gave a closer look to the results of a panel's recommendations about the prosecutor's office and followed it up with action.
That panel was made up of volunteers here in Yakima County. Perhaps going a step further would be in order, such as a follow-up review by those with experience in the field and who live outside of the county.
Or, perhaps a comparative study could be done to see how other counties our size and with our issues operate their justice systems.
These are all mights, maybes and perhaps.
What is for certain is that in light of recent events justice in Yakima County has proven to be not only blind, but broken.