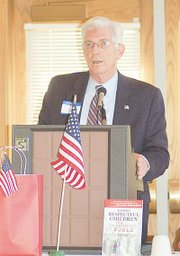 MATTAWA - With help from her teammates, Micki Williams tallied four goals to lead the Lady Viking soccer team to a 5-0 win at Wahluke yesterday, Tuesday.
Despite the lopsided win, Mabton led only 1-0 at the half thanks to a Williams goal in the 31st minute.
"I think we did well in the first half, it's just our shots were not on point," said Coach Elizabeth Garcia. "It seemed like all our shots went right to the goalie."
At the half, Garcia said she encouraged her team to have more urgency and score right away in the second half because they would be playing into the wind and sun.
Her players took the words to heart.
"They were fighting for every ball and more precise with their shots," Garcia said.
The result was four second half goals, starting in the 48th minute when Maricela Chavez dished to Williams, who found the back of the net.
Barely 10 minutes later, Williams was back at work, scoring in the 59th minute on an assist by Noemi Gutierrez.
Williams found another opening in the Wahluke defense in the 70th minute, blasting a free kick to the right side, where it was collected by Lorena Aguilar and booted into the Warrior goal.
Williams tallied her fourth goal of the day - and her ninth score in the last three matches - when Chavez launched a shot in the 78th minute that glanced off the Wahluke goal and ricocheted her way. Williams then booted the ball into the Warrior net to wrap up scoring on the day.
For the match, Mabton pounded 18 shots on goal to just eight for Wahluke. Lady Viking keeper Maryellen Gutierrez preserved the shut-out with eight saves.
Mabton (4-4, 5-8) is home tomorrow, Thursday, when it will take on Connell.