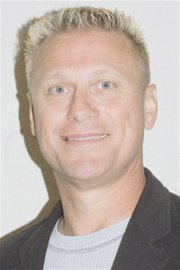 YAKIMA - Safe Yakima Valley, a seven-year-old organization, honored six organizations and individuals last week for outstanding service towards its mission.
Safe Yakima Valley works to have it known that the Yakima Valley is one of the safest places to live, work and raise a family.
Among the award recipients was Sunnyside's Promise Executive Director Mark Baysinger. He was honored for "making sure every young person in Sunnyside had access to caring adults, safe places, a healthy start, an effective education and opportunities to help others."
Other award recipients included Yakima County Commissioner Kevin Bouchey, the White Swan Law Enforcement Work Group, founding Safe Yakima Valley board member Linda Iasella, long-time Yakima resident Adrianne Garner and Trailseekers Executive Director Greg Nebeker.