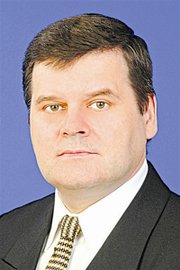 Valentin Antoci, M.D., has joined the staff at Sunnyside Bone and Joint Clinic.
Antoci is a board certified orthopedic surgeon with more than 30 years of experience in treating bone and joint injuries and disease, including joint replacement surgery and preservation.
Before coming to Sunnyside, Antoci was an orthopedic surgeon and chief of surgery at Mimbres Memorial Hospital in Deming, N.M. He also was a clinical associate professor in the department of orthopedic surgery and rehabilitation at Texas Tech University.
Antoci specializes in hip, knee and shoulder arthroscopic surgery and replacement, pediatric orthopedics, orthopedic trauma, fractures, deformities correction, bone lengthening, as well as hand injuries, including carpal tunnel, trigger finger release, tendon repair and reconstruction.
Antoci is now accepting new patients at Sunnyside Bone and Joint Clinic in Sunnyside.