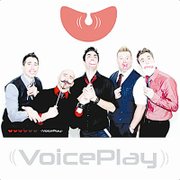 The Lower Valley Community Concert Association raises the curtain next week on its five-concert season with a capella group 42Five (recently renamed VoicePlay).
Using only their voices, the male quintet creates a full orchestra, complete with rousing rhythms and harmonies. Their selections include popular tunes from the 60s to the present.
In addition to being great singers, they also use humor in their shows.
They will be performing at the Sunnyside High School auditorium on Monday, Sept. 24 at 7:30 pm.
Season tickets for all five concerts are $50 for adults, $15 for students (under 18), and $105 for families (two adults and two children).
Individual concert prices are $30.00 for adults and $5.00 for students.
Tickets are available at the door or call 839-5222, 509-786-3070, or 882-1668.
For information on the other concerts, visit lowervalleyconcerts.embarqspace.com.