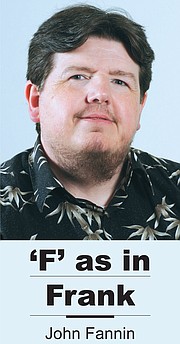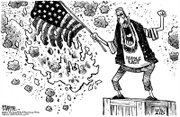 Can it be just a few months ago we were flush with hope that the "Arab Spring" might result in a safer, more stable Middle East.
Sounds like it might just be the opposite, based on the events of this week with the attack on the U.S. Embassy in Libya that took the life of three people, including our ambassador.
Those who backed the attack on our embassy - actually our soil since the embassy represents the U.S. - did so protesting a movie that poorly depicted Islam.
Stepping aside from the Obama administration's inconsistency here - deploring an attack on Islam while a week earlier the Democrats booed God at their convention - the U.S. has apparently not learned the lessons from the fall of Communism in Eastern Europe.
There, too, uprisings peaceful and violent took place that ousted dictatorships and replaced them with democracies.
We celebrated, rejoiced to see the Berlin Wall fall and the end of Cold War nuclear threats.
But we were blindsided by the rise of armed conflict that took place as groups long suppressed finally had a chance to settle long-held differences. Remember Kosovo and Sarajevo?
Working with NATO we were able to see peace return to those countries.
I'm not sure if that's going to work now...after all the last time a U.S. embassy in the Middle East (Iran) was so brazenly attacked we ended up in a hostile relationship that exists still.
If President Obama does not direct more than a verbal tongue-lashing at the perpetrators, as he has done so far, they will only be more emboldened to conduct more attacks against the U.S.
If we're not careful, the once glorious Arab Spring could be our fall.
More like this story