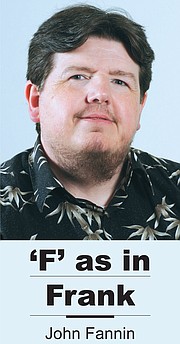 In the many councils and boards that we cover here in the Lower Valley, one of the questions that's always lingered in the back of my mind is why it costs so much more to run the city of Sunnyside.
Other entities that we cover like the city of Grandview or Port of Sunnyside seldom, if ever, have budget shortfalls. If they do, they're nowhere out of whack like we experience here in Sunnyside.
It's something I've especially wondered in relation to the city of Grandview. It's a city of 10,000 people and could list all sorts of reasons why it would go deep into the red with its infrastructure needs.
But it doesn't.
Sure, there are differences in that Grandview doesn't have a full-time staffed fire department and does charge $20 a year for road upgrades.
Yet, it runs a full-fledged parks and recreation program - which the city of Sunnyside does not.
On top of that, Grandview has several far-flung partnerships we do not have - such as the Lower Valley District Court and YVCC - that could potentially run-up all sorts of costs.
Yet, they stay in check.
I think I stumbled on the reason why it costs so much more, relatively speaking, for the city of Sunnyside to operate.
The other day I stopped in at city hall to pick up some paperwork. A department head at city hall said the person providing the service was out of town and the documents wouldn't be available until they returned.
The department head then suggested I lobby the city council to have more staff hired at city hall because they are short-handed.
I replied that I'd have a hard time lobbying for a new hire just to copy some documents we need once a month.
He replied that city hall is understaffed in many other areas and more help is needed.
Thinking of the escalation in city water and utility bills I'm seeing in my mailbox each month, I countered that I would be hard pressed to seek more costs for the city.
Not finished, the department head replied again that he and other employees in Sunnyside live in the Tri-
Cities and their water and sewer bills are through the roof.
I replied that we are not the size of the Tri-Cities. He claimed the size of a city doesn't matter, it costs the same to run the programs.
At that point another staffer at city hall assisted me. I'll still have to wait on the paperwork, but it was nice to see someone go the extra mile in an effort to help.
As I left city hall that morning, I was haunted by the comment that it doesn't matter about the size of a community but that programs cost the same.
I thought of Grandview and countless other communities who find ways to scrimp and save and minimize the red ink.
At that moment it also occurred to me that the reason Sunnyside repeatedly finds itself in fiscal straits is because of the attitude that, well, the Tri-Cities have such-and-such a program and so should we. Or, it costs x number of dollars to run a program or hire staff in the Tri-Cities so it should cost that same amount here.
I disagree, it shouldn't cost the same.
We aren't the Tri-Cities, thank goodness.
We are Sunnyside and we have many positives. There are good people here. Good people who work and live right here, including city and school employees that dwell among the very public they serve. They are to be commended.
There are indeed many positives. We heard it last weekend and every time family visits us to enjoy Sunnyside's sunny weather, friendly people, local produce, wines and restaurants.
But apparently there aren't enough positives for the city to be able to hire more employees that can muster the will to live in the Lower Valley - or, heaven forbid - Sunnyside.
The result is we end up with some city employees that my taxes pay for who live in the Tri-Cities and don't feel the pinch of living in an area of high poverty such as we have in Sunnyside and the Lower Valley.
Our Tri-City elite at city hall, especially department heads, don't feel the squeeze on the pocketbook that stems from the policies they pursue and lobby city council to approve.
And, as long as that is the case, we'll see a higher price tag to run city government. For Sunnyside, apparently, it seems the result is a Tri-City trial by fire when it comes to balancing the books.