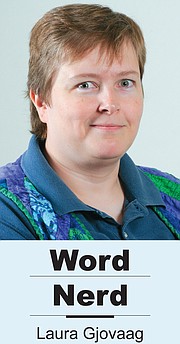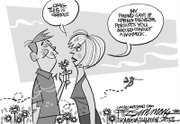 Ah, April, when the daffodils bloom.
April, when the trees start popping out green leaves and blossoms begin to rise to the light.
April, when the irrigation district workers climb into the canals, burning the choking vegetation and leaving thick black smoke hovering for a few minutes to mark their path.
April, when city workers repaint and repair the roads, then stand in the sun waiting for the work to dry enough to proceed.
April, when the children are out of school for an eternal week that seems like a quickly passing day to them.
April, when those with allergies feel their eyes and noses running and can only complain about the pollen.
Here in the Lower Valley, April is spring. The weather turns and the temperatures get warm, confusing the fruit trees and worrying the orchardists, because the nights are still cold, hovering near freezing.
In springtime the Valley puts on her best dress and flaunts her beauty to the world. A visitor in spring will find near-perfect weather mixed with a green blanket of new growth and new life.
T. S. Eliot wrote that April is the cruelest month, and he was right. Even on the verge of summer, an overcast day or a little rain will drag us back to winter. But it's also one of the most beautiful.
It's good to live in Sunnyside in April.