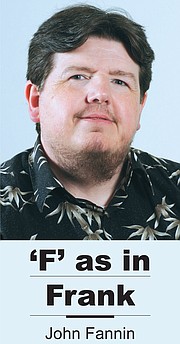 When I was a kid growing up in Coos Bay, Ore., a favorite stop on our two-hour drive to the big city (Eugene) was a visit to Arlene's - an old fashioned cafe/general store.
The original Arlene's, located in the little burg of Elkton, Ore., burned down ages ago but I still think fondly of the old eatery.
In fact, not long after we were married Joni and I stopped by the rebuilt Arlene's so she could at least catch a glimpse of one of my old childhood haunts.
A different Arlene's has captured my attention for the moment.
That would be Arlene's Flowers and Gifts in Richland, which this week was sued by our attorney general (i.e. political correctness czar) Bob Ferguson.
It seems Arlene's owner allegedly declined to provide floral arrangements for a gay wedding between two men. Ferguson, citing a voter-approved initiative legalizing gay marriage, then filed a legal complaint against the flower store ordering it to comply.
To add insult to moral injury, Ferguson also wants to fine Arlene's $2,000 for every gay wedding it declines.
Up front, I gotta say I thought this at first was one of those urban myths.
I thought there's no way the state would seriously pursue this, given election pledges by backers of the bill that those with moral opposition to gay marriage would not be required to violate their conscience.
But then I saw the press release from Ferguson. If it wasn't so sad it would be comical.
Paragraph after paragraph in his official statement, it notes that the "attorney general's office" did this or filed that against Arlene's - as if Ferguson himself was not responsible for this piece of work.
Barronelle Stutzman owns Arlene's and has apparently decided to fight Ferguson in court on this matter.
Good for her!
In the meantime, consider writing your protest letters by snail mail to the attorney general at P.O Box 40100, Olympia,WA 98504-0100 or phone your protests to 360-753-6200 or write his communications director via e-mail at janelleg@atg.wa.gov.
Your voice can make a difference.
After all, in recent days the U.S. Forest Service decided not to do away with its badge logo and the U.S. Postal Service opted not to eliminate Saturday mail delivery because of public outrage.
While you're at it, if you're in the Tri-Cities and need some flowers, maybe send some business Arlene's way at 1177 Lee Blvd. in Richland. Her number is 509-946-7676.
"Like" Arlene's Flowers and Gifts at facebook.com/arlenesflowers.
To this day I remember how sad and disappointed I felt when hearing the old Arlene's Café burned to the ground.
Today I feel that disappointment over how our elected government has burned Arlene's Flower and Gifts.