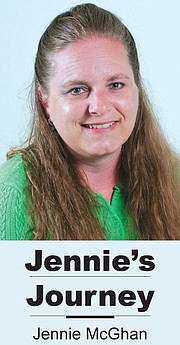 Americans are growing soft. There are several issues on which we are no longer able to loudly proclaim the truth because the truth might hurt someone's feelings.
The Associated Press recently released its latest stylebook, which is used by journalists across this nation.
Their stance on the term illegal immigrant angers me. I feel it is another way the truth is eroded in an effort to conform to a politically correct society.
Parsing words keeps others from feeling badly about themselves but blurs the line between the truth and fiction. That makes it difficult to keep track of the words we can and cannot use any longer.
I agree there are reasons to be more culturally sensitive, such as not using terms that may be deemed by some as racial slurs to describe individuals.
In other instances, I cannot agree with restricting our words if a specific terminology is true and accurate.
I join those in the recent outcry regarding the Associate Press Stylebook. The AP hasn't used the term "illegal alien" for a few years, but has used illegal immigrant until now. The new phrase the AP has chosen in place of illegal immigrant is illegal immigration. The AP says this is to define an action instead of a person.
However, the truth can be found in the dictionary. And the U.S. government's definition of an illegal immigrant or illegal alien falls in line with the dictionary.
The AP said the stylebook has been changed to remove labels. However, we all live with labels.
According to the Merriam-Webster dictionary definition, an individual is defined as an immigrant if they move into a country from another, whether illegally or legally. If you are a citizen, that is the label that defines you within a legal residency system.
An illegal alien is defined by dictionary.com as a foreigner who has entered or resides in a country unlawfully or without the country's authorization. The term illegal immigrant is defined the same way.
When referring to someone in the country as "undocumented," another popular buzz word, it sounds as if somehow someone in charge of the documents used for immigration purposes messed up.
These labels define an individual whether or not the labels are removed from the conversation of our society. Labels are a description. They define people, places or things.
I do not like softening our language, removing labels from our conversations, based on the AP's stance. If a label or definition is accurate and true, it should remain in place.
If I know something to be true, I want to speak that truth. That is the basis of the First Amendment, after all.