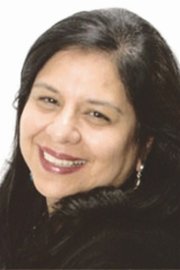 MABTON - There are programs for students with failing grades and for those who excel. But what about average students who could stand to improve with a simple nudge in the right direction?
The Mabton School District found an answer to that question through a program called AVID.
AVID, which stands for Advancement Via Individual Determination, is designed to push middle-of-the-road students towards a greater level of success in school, and in life.
This week, the AVID students in Mabton will be hosting a conference, inviting more than 400 area students to participate.
The AVID program, which includes its own coursework, requires students to maintain extensive notes in all of their classes. That means not just writing down what is taught, but along the way reflecting and applying what is learned.
The conference is slated for this Wednesday, April 17, and will feature nearly a dozen college representatives at the college fair portion of the day. Students will also participate in group activities and get the chance to hear keynote speaker Lt. Colonel Consuelo Castilleja Kickbusch (Ret).
Kickbusch was born and raised along the border in a small barrio in Laredo, Texas. She overcame poverty, discrimination and illiteracy, and now travels to tell her story and hopefully, inspire others to do the same.
Kickbusch travels the country sharing her story of trial, error, heartache, joy and success, and will be making a stop along the way in Mabton.
In addition to the afternoon session available to students, the public is also invited to the Mabton High School gymnasium Wednesday, April 17, at 7 p.m. to hear Kickbusch's story.