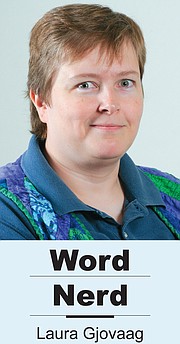 Bored with TV? Can't afford a movie?
There's a fantastic live show in town, one night only, at the high school, and admission is only $4.
Even better, all the money raised will be going to the American Cancer Society through Relay for Life.
I'm talking about the Glee Concert for Change, a fundraising event for team Greased Lightning, led by Sunnyside High School senior Kayla Rodriguez.
The concert will be held tomorrow, April 20, starting at 7 p.m. and if you miss it, you will be missing out on a great deal of fun.
Some of the school's most talented students, including Rodriguez herself along with the ever-dynamic Gavin O'Leary and other members of the school's glee club, will be performing.
I've seen quite a few plays and performances by these students, and I have to say that I enjoy the variety of this type of show most of all.
A concert like this can play to each student's strength. The calm and quiet moments are broken up by raucous pieces that make you want to dance along. Showcase pieces raise the roof while the sad songs can make your heart ache.
I had the privilege of sitting in on a rehearsal for this event, and even the tiny bit I saw was worth the price of admission tomorrow. The energy of the students as they worked together to build a performance was something amazing to watch. I left reluctantly, but happy that I can see the performance on the stage.
So I recommend folks come and check this event out. The money is for a good cause, the performers are some of the best the city has to offer and it's going to be a lot more fun than sitting at home watching TV.