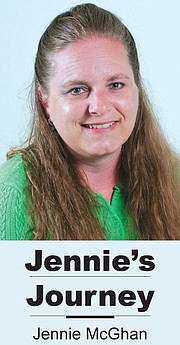 The news that Zillah science teacher Jeff Charbonneau was named the top educator in the country is something for the Yakima Valley to embrace.
The attention gained from Charbonneau's accomplishments as an educator is a testament to the quality teachers living in the entire valley.
Although we live in a rural, farming community as Yakima Valley residents, our teachers care about educating our students. They want our students to achieve great things in life and have the skills to do so.
Zillah may be in the spotlight right now, but in the past few years both Toppenish and Sunnyside have been in the national spotlight, as well. Sunnyside has been recognized on a national level for its increased graduation rates and Toppenish was recognized when its principal, Trevor Greene, was named national principal of the year.
The accomplishments of schools in the Yakima Valley, which may have been some obscure place in the minds of the nation, are proof that you don't have to send your children to a school in some big city to provide them with a high quality education.
Educating our youth involves innovative thinking, the determination to inspire students and the drive to see our youth succeed in life. Sometimes quality education involves thinking outside of the box.
I think students in the Yakima Valley have some good examples of dedication, goal setting and visionary thinking. I believe our educators are proving there are no limits to what you can do if you show the desire, the will and are willing to work hard to achieve your goals.
Charbonneau's award is a win for Zillah, the Yakima Valley and educators who believe in possibility.