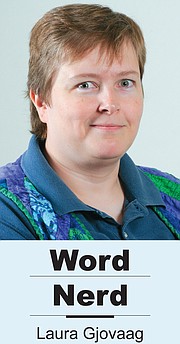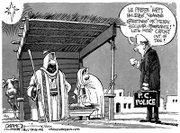 The state of Washington just finished a six-year effort to remove gender specific language from all state laws and statutes.
Florida, North Carolina and Illinois have already finished their own efforts in this regard, making Washington the fourth state to de-gender its language. Other states with gender neutral mandates are California, Hawaii, Maryland, New York, Rhode Island, Vermont and Utah.
The goal to remove gender specific language is at the same time noble and extremely misguided.
It's noble because what the proponents argue is true. Gender neutral language leads to more gender neutral thinking which, in turn, can eventually lead to true equality between the sexes.
But it's an attempt that also has the potential to rob the English language of some of its diversity. It's also very expensive, takes a lot of time and may not produce results for generations, if ever.
I am a wordsmith, I know how important language is to shape people's ideas. I strongly believe that wherever reasonable, gender neutral terms ought to be adopted.
But some of the changes made to fulfill the mandate ignore that English words have both set dictionary meanings - denotations, and implied meanings - connotations. This results in two words with identical dictionary definitions meaning subtly different things.
Take the words used as examples by news reports, penmanship and handwriting. They both mean the same thing, but penmanship has an added connotation of something that has been practiced and learned.
I don't know what law was affected by the change from "penmanship" to "handwriting," but I wonder if the meaning of the law will change in the future because of the alteration. I wonder if that will happen with any other laws that have been altered.
Besides, it's a bit ridiculous to alter any word that has "man" in it just on principle. How should the law refer to women? To humanity? How far is too far?
When you add in the amount of money and time spent to edit every single state law to be in compliance with the gender neutral mandate, it certainly does seem like it might have been a waste.
I don't have a way to look into the future and tell for certain if this change will lead to a better society. But I can say that right at this moment it seems a little extreme and overly politically correct to me.