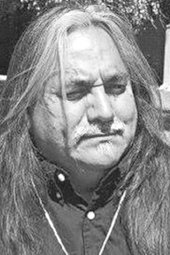 Geronimo Pina Jr., 55, of Sunnyside passed away on Friday, Aug. 9, 2013, at home surrounded by family.
He was born Nov. 23, 1957 in Snyders, Texas to Geronimo Pina Sr. and Concepcion Pina of Grandview.
He was very out-going, very loving, wise and a great father and grandfather. He was also known to the community as a speaker against drugs, alcohol and gangs.
His hobbies were billiards along with being the captain of the pool leagues, riding with his biker buddies and mechanics, as well as being with his family.
Geronimo worked for A&B Hop Ranches, Baby Joggers and Wal-Mart.

Geronimo is survived by his significant other, Justina Guajardo; one stepson, Jimmy Guajardo; one daughter, Martina Pina; three grandchildren, Miguel H. Zaragoza and Tnamaree Shaw and Geronimo Pina Jr III; his mom, Concepcion; and seven brothers, Juan (Felipa) Pina, Oscar (Sylvia) Pina, Humberto (Felisha) Pina, Joshua Pina (Jessica Cowgill), Samuel Pina (Kathy Baugher), Noel (Sheri) Pina and Juanito (Violet) Pina.
Geronimo was preceded in death by his father, Geronimo Pina Sr.; one brother, Joel Pina; and the mother to his children, Elizabeth Aguilar.
A memorial celebration is planned for Wednesday, Aug. 14, 2013, at 6 p.m. at the Eagles Lodge in Prosser.
Smith Funeral Homes Ltd. and Crematory in Sunnyside is in charge of arrangements.