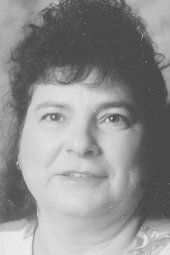 Maria Mendoza Garcia, 69, of Sunnyside passed away peacefully on Thursday, Aug. 8, 2013, at her home after a long courageous battle with pancreatic cancer.
Maria was born July 22, 1944 in Michoacan Mexico.
Maria was a selfless and caring person who enjoyed gardening, cooking, sewing and spending time with her family.
She was a member of St. Joseph Catholic Church.
Maria will be missed dearly and will live forever in hearts.
She is survived by her husband of 53 years, Luis E. Garcia of Sunnyside; nine children, Rosa Garcia, Ramon Garcia, Olivia Lepez, Jose Garcia, Luis A. Garcia and Maria D. Garcia, all of Sunnyside, Gerardo Garcia of Phoenix, Ariz., Maricela Alvarez of Yakima and David Garcia of Las Vegas, Nev.; 21 grandchildren; and 11 great-grandchildren.
Special thanks for the special care given by her daughter, Maria D. Garcia and aunt, Mercedes Mendoza, and to the hospice care nurses, Karen and Robin.
Mass of special Catholic burial was held today, Tuesday, Aug. 13, 2013, at 10 a.m. at Our Lady of Guadalupe Catholic Church in Granger.
Tributes can be left on-line at www.valleyhillsfh.com.
Valley Hills Funeral Home in Sunnyside is in care of all arrangements.