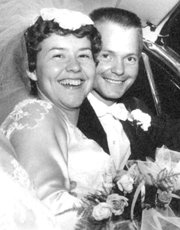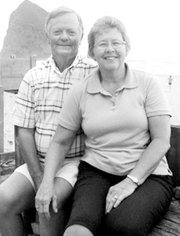 Longtime Sunnyside residents Pete and Marjean Laverman will mark 50 years of marriage with a dinner celebration followed by a holiday to Cannon Beach, Ore. The dinner celebration will be held Friday, Aug. 16, at Snipes Mountain Restaurant and Brewery with family and friends.
The couple was married Aug. 16, 1963 in Martin, Mich. They have made Sunnyside their home for most of their married life. Laverman is a local building contractor and she is a homemaker.
They have four children: Doug and Tammie Laverman of Sunnyside, Jeff and Amy Laverman of Billings, Mont., John and Annette Laverman of Aspen, Colo., and Sheri and John Wick of Boise, Idaho. They also have 13 grandchildren and one-great-grandchild.
More like this story