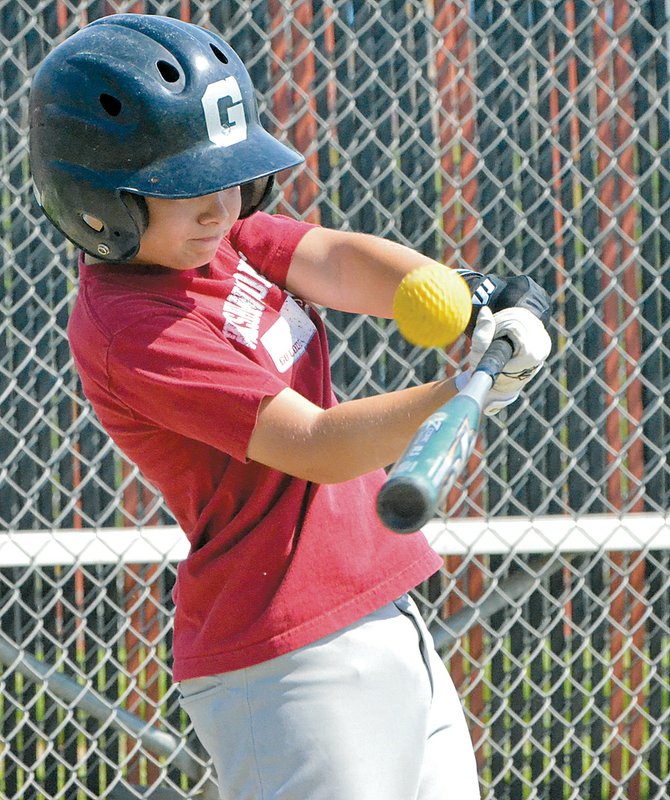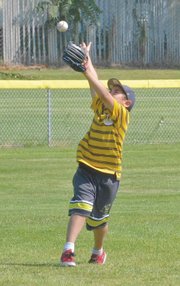 Three Pac-12 baseball teams have won four national titles over the past 10 years, including the last two seasons.
All of which means the coaching staff for WSU Cougar baseball has its hands full.
This week some of those coaches are taking a break from chasing baseball giants UCLA, Arizona and Oregon State to help youngsters here in Sunnyside learn the game.
Mike Naughton coaches outfielders for WSU and is the team's first base coach. He says camps like the one at South Hill Park help both the kids and the Cougar hardball program.
"A big part of it is just to keep the kids interested in baseball," says Naughton, who played for Gonzaga's program while in college. "Baseball is a difficult sport to keep kids interested in. A lot of them are moving to soccer, basketball and football."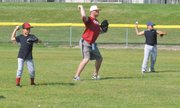 WSU offers an overnight Cougar Baseball Camp at Pullman and two-day satellite camps elsewhere in the state, such as Bellingham, Olympia and the Tri-Cities. "Not everyone can make it to Pullman," Naughton says, crediting Clint Adamson for getting a camp established in Sunnyside.
While the youths ages seven to 12 learn the basics of baseball this week, Naughton hopes many of the 20 or so campers this week will stick with the sport. "Even if 10 of the 20 continue with baseball we might have a future Cougar that we wouldn't have otherwise known about."
Of course, playing baseball in the Pac-12 – "Probably the best conference in the country," says Naughton - requires both ability and attitude.
He says players who succeed at college ball are "grinders" in that everyone at that level is accomplished at the game. The competition is greater as the athletes in the college game were likely the best player on their high school team or even league.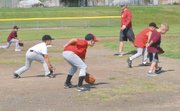 "It's a tough sport," says Naughton. "There's a lot of failure at the elite level and you need to have the mental discipline to overcome it."
And there are success stories, outfielders he's coached who not only overcame but succeeded. They include former WSU stars such as Derek Jones in the Colorado Rockies system and Kyle Johnson playing in the New York Mets minor league system.
Jones, WSU's career home run leader, was an all-star this summer for the Rockies' single-A team in Asheville, N.C.
Naughton says after the pressure cooker of coaching college ball and its focus on wins and losses – the Cougs went 22-33 this past season – it's refreshing to coach up youngsters like those in the Lower Valley.
"It absolutely gives you perspective, to step away and work out with youngsters and to see their enthusiasm," he says. "It reminds me of what a blessing it is to be able to coach this sport and do it for a living."