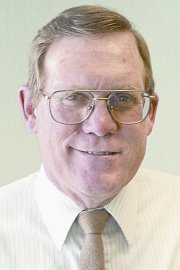 Since it has been so hot lately I thought it would be nice to think about something cool, like the Antarctic.
Ernest Shackleton and 27 explorers sailed to Antarctica in 1914. They suffered the misfortune of their ship getting caught, then crushed in the ice. They had three life boats left.
Shackelton and two others left their comrades for help and sailed a lifeboat to South Georgia Island, but landed on the wrong side of where a whaling station was.
Shackleton wrote, "…during that long and racking march of thirty-six hours over the unnamed mountains and glaciers of South Georgia, it seemed to me often that we were four, not three." His admission resulted in other survivors of extreme hardship coming forward admitting the same sense of another's presence.
Some call this feeling a syndrome (the third man syndrome). I do not think it is a syndrome at all.
Psalms 34:6, 7, 8 tells us:
This poor man cried, and the LORD heard him And saved him out of all his troubles. 7 The angel of the LORD encamps around those who fear Him, And rescues them. 8 O taste and see that the LORD is good; How blessed is the man who takes refuge in Him! That verse does not say that the Lord encamps around "some" but "of those who fear Him".
To everyone who trusts in God, Jesus says, "…I am with you always, even to the end of the age." Matthew 28:20.
Shadrach and Meshach and Abednego experienced God's presence when they were thrown in and survived the fiery furnace, Daniel 3:25.
Not everyone survives the elements, or martyrdom, but God is still with them. Yet we have story after story of the presence of God or an angel that intervenes in behalf of individuals,
whether it is stopping a thrown spear, jamming a rifle so that it will not fire, guiding those who are lost, or fixing a flat or bringing in firewood for a helpless bedbound lady.
Whether we are to live or die within God's providence He is always there going through the experience with us. I know so from personal experience. His word is true and will not fail, "for He Himself has said, "I will never desert you, nor will I ever forsake you," Hebrews 13:5.
Now isn't that something cool to think about?
‑ Rev. Larry D. Mays is pastor of the Sunnyside Seventh-day Adventist Church.