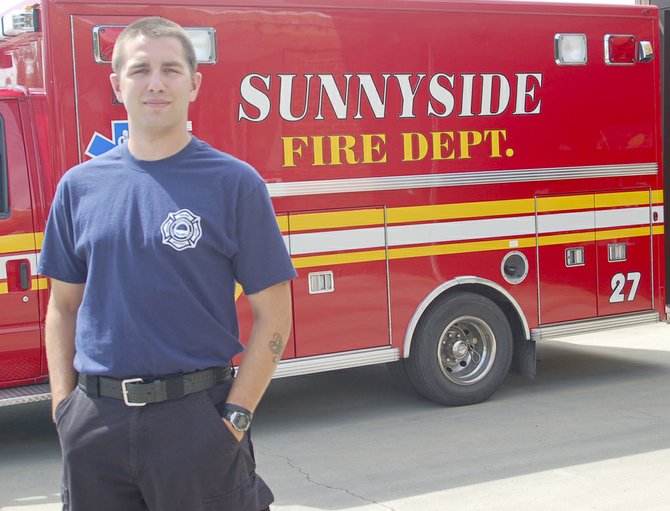 Originally from Lake Tap, in western Washington, Tucker Walker is loving living in eastern Washington, an area he has called home for the past 18 years.
A graduate of Central Washington University, he now lives in the Naches area. "But I'm currently seeking a residence in the Lower Yakima Valley," he added. "I need to be closer to my job."
Walker was recently hired as a fireman/paramedic with the Sunnyside Fire Department. "I've been on the job since Aug. 1," he said.

He brings with him a Bachelor's degree in science and para-medicine. He worked as a paramedic in Yakima with the Advance Life Systems ambulance service, before he decided to seek employment with the Sunnyside department.
"I've been learning a lot. These guys are awesome," he said of his fellow firemen.
"I'm looking forward to living in Sunnyside," he added.
Single, Walker loves hunting, fishing and camping, and finds Central Washington a great place to enjoy these activities
"I'm excited to be here."