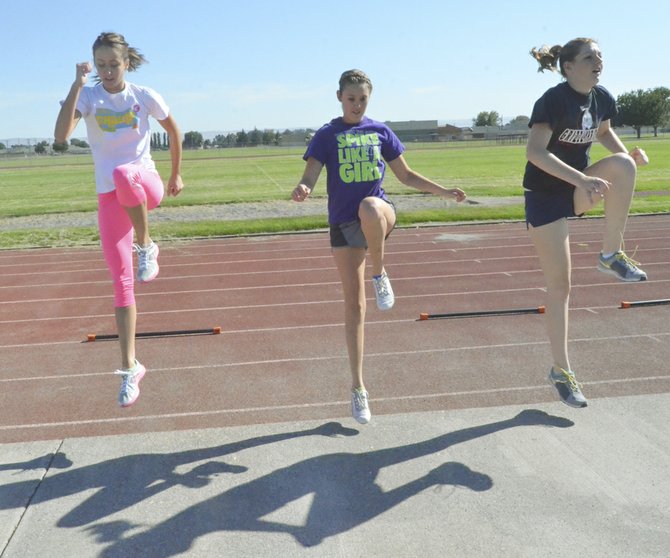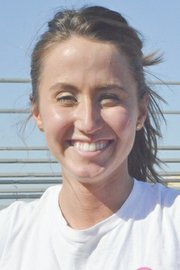 Working under the direction of her father as the JV coach last season, 2008 Sunnyside High School graduate Jordyne Jaquish is now at the helm of the Lady Grizzly volleyball program.
A 2012 Washington State University grad, who majored in elementary education, Jaquish begins her second year as a second grade teacher at Sunnyside's Chief Kamiakin Elementary School next week.
The spotlight won't be on her at Chief K, however. Rather, she'll be front and center when the SHS Lady Grizzly volleyball players take to the court this fall.
The task that lies ahead for the novice head coach will likely involve a few bumps and bruises along the way. She's charged with piecing together a volleyball program that…well, let's say…hasn't exactly over-achieved. Other than the 2007 season, when Sunnyside brought in much acclaimed Mhike Dumo to serve as head coach, Sunnyside has been unable to put up winning numbers of any kind.
The challenge to turn around the SHS volleyball program is even more formidable for Jaquish, considering up until just a couple of weeks ago she was still penciled in to serve as the Lady Grizzly JV coach. She just recently got the nod to take on the head coach's duties, after her father – Sandy Jaquish – abruptly stepped down.
One of the seniors on that Dumo-coached team in 2007, the only Lady Grizzly squad to advance to the 3A Regional playoffs, Jaquish said the focus this season will be on giving an all-out effort and maintaining a good attitude.
"There will be a lot of goal setting," she said.
"And, accountability…for our roles on the court and with our own actions," Jaquish added.
In terms of what she might do differently as head coach than her predecessor, her father, Jaquish indicated the apple doesn't fall far from the tree. The athletes and Lady Grizzly fans, she said, will continue to see a positive and encouraging coaching style.
"We'll always be looking ahead," she said.
Jaquish is optimistic about the coming season, especially because there were numerous girls who participated in this summer's off-season volleyball program.
"We had a huge turnout this summer," she said. "We saw lots of effort and some great attitudes. And, lots of new faces."
Bottom line…Jaquish said she wants the Lady Grizzly players to look forward to competing this fall, "…and having fun while we're out there."