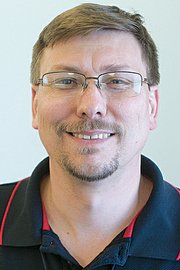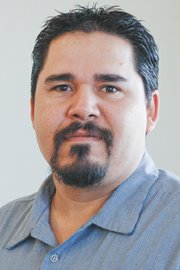 YAKIMA – After two weeks Sunnyside finally has a second candidate for the District 3 city council contest in this November's General Election.
Tied at 56 votes apiece after the Tuesday, Aug. 6, Primary vote, challengers Spencer Martin and Victor Ochoa remained knotted following a manual recount yesterday at the county's elections office.
That led to a number drawing Tuesday afternoon, an election lottery of sorts, with the lowest number advancing to face incumbent Don Vlieger.
Martin was the winner by drawing a four and Ochoa drew the number 10.
Though he ended up on top in the winner-takes-second-place draw, Martin is convinced there has to be a better way to resolve even-steven contests.
"I know per the RCW a game of chance is how you break a tie, but in this day and age it's ridiculous," he says. "We should have a run-off election."
Martin now turns his attention from chance to the contest this fall against Vlieger, who ended up with just one more vote than both Martin and Ochoa. Martin feels the low voter-turnout that led to a draw is itself a referendum.
"The thing that hit me when they counted the votes was that it was such a low amount of votes that came back," Martin says. "It tells me a lot of people in District 3 are apathetic, they feel their voice isn't heard. As a candidate I hope I can change that mindset."
Ochoa says he's excited about Martin's candidacy and is throwing his support behind the Sunnyside teacher this November. "He's going to do his best to make this a safer place also," Ochoa says of Martin.
While thanking his supporters and those who voted for him, Ochoa says his first run for office won't be his last.
"I'm going to run for an at-large position (on the Sunnyside City Council) in 2015," Ochoa said. "In two years I'll see you again."
- John Fannin can be reached at 509-837-4500.