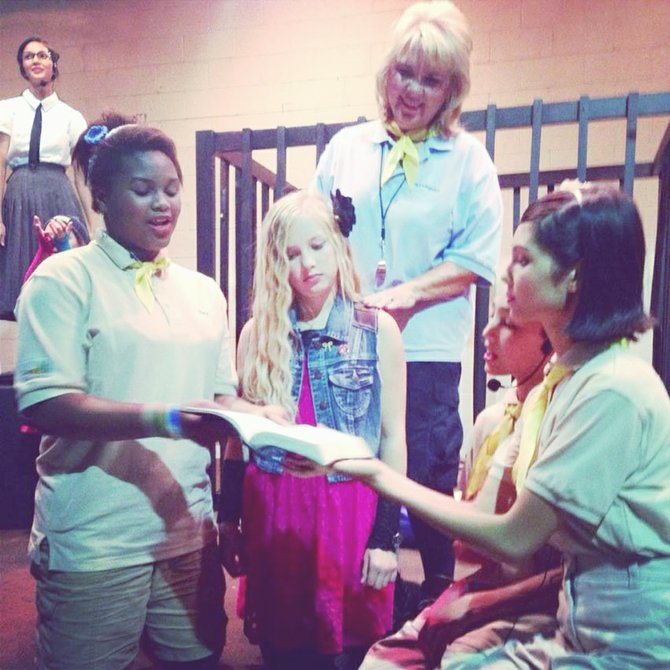 GRANDVIEW – Allegro Children's Theatre's presentation of "Jailhouse Rock" will take place Saturday and Sunday, Aug. 24-25.
The debut performance will be at 7:15 p.m. on Aug. 24 at Bock Auditorium, located at 106 N. Elm St. in Grandview. A matinee performance is set for Aug. 25 at 3 p.m.
Nearly 20 cast members will take part in the performance of this lively musical, which is set in Camp Koinonia. The young campers must learn how to cope without running water and electricity. They are confined to the mess hall during a thunderstorm and are taught several lessons about relying on God throughout the performance.
Cast members include Karin Taylor, Annie Taylor, Kenneth Snyder,
Faithjoy Snyder, Naomi Akinbade and many other children and adults from throughout the Lower Yakima Valley.
Admission is free, but donations will be accepted. Snacks and drinks will be available for a small fee.