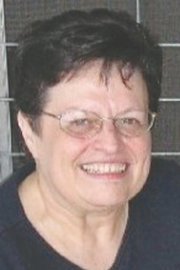 My friend shared this hilarious story with me, so I will pass it on:
Our church choir in Post Falls, Idaho always enjoyed taking holiday music to assisted living facilities. The room in Hayden, Idaho provided just enough space for the choir to stand in two rows between the fireplace and the audience of residents.
Special arrangements were made for two female patients. They were brought in separately on their adjustable recliners and placed side by side. They were a scant four feet away from the bass section, so it was difficult for the singers to ignore what happened.  
The caregivers had inadvertently switched the remote controls and given the opposite buttons to each of the women. Somewhere after the "Halle" and before the "lujah," one resident decided to move the back of her chair up. To her amazement,
the furniture stayed in the same position, so she pushed the "down" button a couple times instead. Getting no response, she proceeded to press the "up" and the "down" in rapid succession. Still no change.Meanwhile, the helpless lady in the recliner next to her was being flung backward and forward against her will. After nearly being thrown into the floor, she reached over to her neighbor's arm and latched onto the offending controls. This angered the already frustrated resident, and a noisy tug of war ensued, complicated by more up and down thrashing.
It only took a few moments for the responding aide to locate the problem. Through tears of suppressed laughter, the choir never stumbled.  
Many humorous stories come from care facilities, and our little town is not exempt. A nurse told me one day, "I bet you could get a lot of ideas from things that happen here."
I replied, "I could, but I don't want people to see me coming and worry that I'm going to write about them."
Having said that, I will share a recent incident. I wheeled Marvin into the dining room where he shared a small table with a woman. She appeared to be napping, but I think she was resting her eyes.
I prepared the tray for Marvin and opened a couple items I brought for him: sweet potatoes and a banana. Marvin was not talkative, and just ate whatever I put in his mouth. When I picked up the banana, his tablemate woke up: "I like bananas," she said.
I replied, "Would you like off some from the other end for you." Marvin looked right at her and spoke, "NO!" I gave her some banana anyway.
Some days I wonder what I'm going to be like when I have to be in a care facility. Will I be fighting over bananas or remotes?
‑ Karen Helsel, a resident of Sunnyside, is a certified mental health counselor. She can be reached at kmphelsel@gmail.com, and will appreciate your feedback and humor sightings.