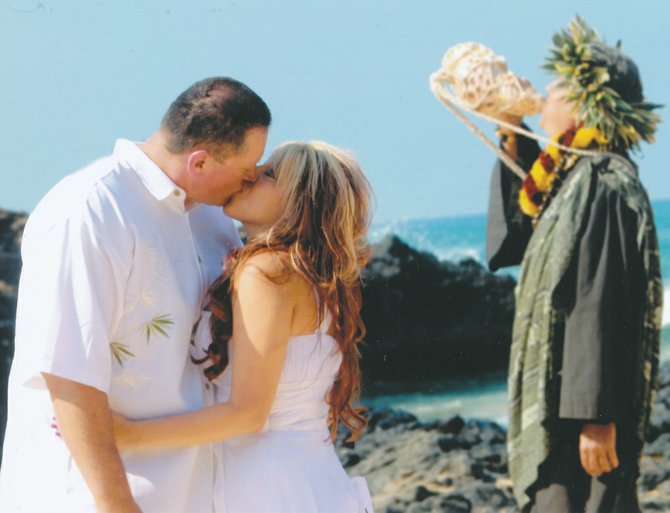 Makena Cove in Maui, Hawaii was the setting for the April 21, 2013 wedding of Elizabeth Munoz and Jesse Arriaga Jr.
The bride is the daughter of the late Clemente and Aurora Cano of Grandview. She is a graduate of Sunnyside High School and received a post-secondary education at Yakima Valley Community College.
She is currently employed at Hanford Medical Center.
The groom is the son of Ramona and Jesse Arriaga Sr. of Outlook. He completed his prep studies at Sunnyside High School and is a veteran of the U.S. Navy.
His current employer is Washington Closure Hanford.
Presiding over the couple's Hawaiian nuptials was Rev. Dennis De Rago.
The newlyweds honeymooned in Kihei, Hawaii.